Meet Our Fabulous Support Team
These fine individuals, some of them behind the scenes, keeping the facility clean, helping to support their fellow team members on the front lines. These individuals truly complete the Warren's Automotive profile. We are so proud to introduce these talented individuals, who are dedicated to assisting the entire team in providing the service you deserve. We consider them to be family and care deeply for them and their families as well.
We would not be who we are today without them!
Read on to learn more!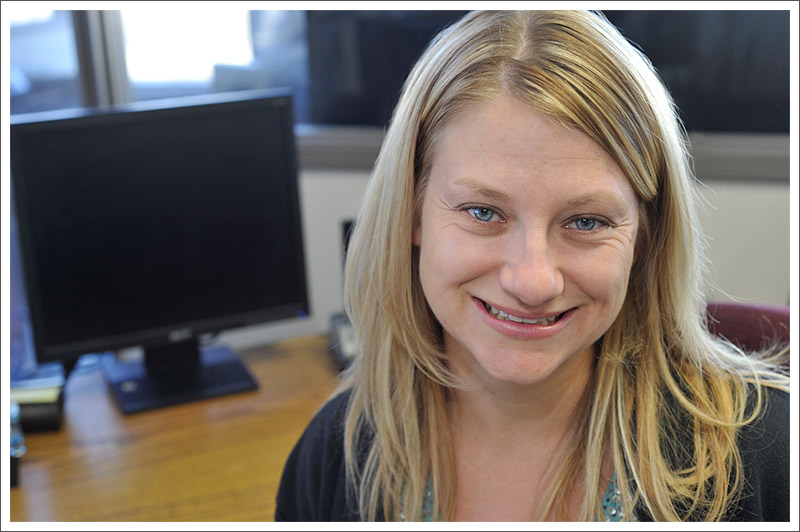 Monica Jernigan, Administrative Staff
EDUCATION & BACKGROUND
BHS graduate and attended 2 years at Cerro Coso then transferred to Colorado Mtn College in Glenwood Springs, CO. where I studied Veterinary Technician Science. I eventually realized I wanted to go into education of elementary students instead of Vet Science. Thanks to a wonderful U.S. History teacher at Moorpark Community College, I fell in love with our country's history and thus changed my major to History. I then transferred into Chapman University's undergrad program with the intention of completing the master's program in History with the ultimate goal of becoming a college professor. That goal has been put on hold since having children. I have worked for a Hertz franchise and a family Attorney. Both positions gave me a good foundation in small business administration. Since working at Warren's Automotive, my goal would someday (when the kids are both in grade school) be to return to school for business and accounting so I can stay in this
career field.
HOW DID YOU BECOME A MEMBER OF THE TEAM?
My husband was stationed in the Navy Seabees at Lemoore. At the time we were dating, I was living in Lemoore, working on my Bachelor's degree. He got out of the Navy and we decided to move to Ridgecrest for his job opportunity as a crane operator with a contractor on base. The move back to Ridgecrest also afforded me the opportunity to attend Chapman University, Palmdale campus to work on my degree. At the same time, my very supportive parents, Rusty and Tina Warren, needed some assistance with the accounting side of the business and offered me a position with flexible hours so I could continue my schooling. It was a win-win for everyone- I scored a flexible job and they scored some help. It was only supposed to be temporary but after life took some twists and turns (aka marriage and kids) this job has fortunately become a permanent position for me.
WHAT DO YOU LIKE MOST ABOUT YOUR WORK?
There is always plenty to do here at Warren's Automotive. It keeps my mind busy and gives me the feeling of accomplishment in my day. My parents are easy to work for but they also provide me with challenging tasks, which keeps the job interesting in a good way. I enjoy the camaraderie of my coworkers. We are like family here, all of us.
WHAT DO YOU ENJOY DOING IN YOUR SPARE TIME?
My favorite past time is hiking in the Sierra Nevadas. I love the fresh air and the peacefulness that it brings me and the little dose of heaven right here on earth. Some of my best moments in life have been hiking in beautiful mountains with wonderful fellow hikers. Now that I have children, I look forward to the time when my children will become my fellow hikers. I do enjoy spending time with my husband and kids. Even something as simple as all of us going to the park, just being together with my husband and children gives me great joy and happiness.
FAVORITE MOVIE?
I enjoy romantic comedies. My favorite all time is "When Harry Met Sally". Love every second of
that movie.
FAVORITE BOOK?
"Heaven is For Real" by Todd Burpo; "Water for Elephants" by Sara Gruen; "The Light Between Oceans" by M.L. Stedman and "Defending Jacob" by William Landay.
FAVORITE SPORT?
I'm not an avid sports watcher at all.
WHAT HAVE YOU DONE IN YOUR COMMUNITY?
Before I became pregnant with my daughter, I donated blood every other month. I've also helped organize fund raising within our community for a child in need and participated in the children's Christmas parade. Our shop has future service event plans for 2014 in which I will be active.
WHERE TO YOU SEE YOURSELF IN 5 YEARS?
In 5 years my youngest child will be in preschool and I would love to be working more hours. When she does go to elementary school, I would like to be working almost full time with an emphasis on the marketing side of our Warren family business and have more expertise with the computer programs we use.
WHAT IS THE MOST REWARDING ASPECT OF YOUR WORK?
The most rewarding aspect is when I'm trusted with a challenging task and given the freedom to run with it. I also enjoy being part of a business that has worked its way up from the trenches. My parents are a great example of the American Dream and living up to your full potential. I'm very grateful to be part of their team.
FAMILY/MARRIED/CHILDREN/GRANCHILDREN/NIECES/NEPHEWS
I have wonderful parents who are supportive and encourage me to be a better employee, wife and mother. I also have an older sister who I'm very close with. She has a huge heart and always looks out for me. My younger brother is a skilled welder. He has a strong work ethic which he picked up from our parents. He has a good head on his shoulders. He's always been ambitious and is going to go far.
My husband, Jesse, and I have 2 children. Hollie is 9 months old and every day she brings us laughter. She is such a happy baby with a calm disposition. She is my "laid back" baby. Our son, Jesse, is age 4 and teaches me every single day to take time to enjoy life. He loves trains. He is very smart and is excelling in all subjects at preschool. He has a way of blessing everyone around him and he is truly a pleasure to hang out with.
My husband is a hard worker and enjoys doing the line of work he is in. He is a wonderful father and is someone I admire as a parent. He has an immeasurable amount of patience for all things including our children. He's a wonderful husband to me. When I experience struggles and challenges in my life, he is always there listening and supporting me, he is also my best friend.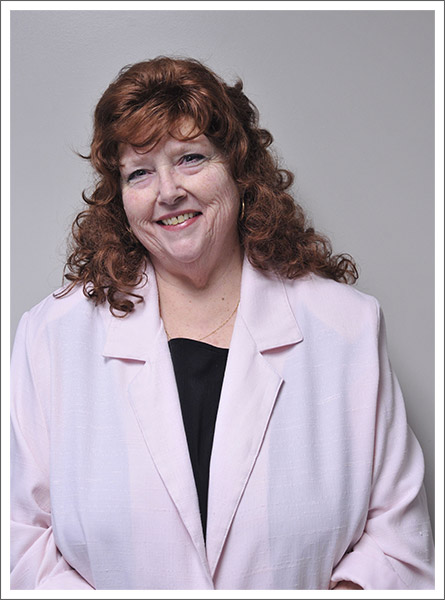 Nell Thompson, Accounting Team
How Long Been With Us: Since March of 2013
Education & Background?
BHS graduate, some Bakersfield College. Graduate of the California College of Electrology & Thermology. Retired from the Naval Weapons Center, China Lake (5 years as secretary in the China Lake Police Dept and 10 years in Accounting). I have been the self-employed owner of the Electrolysis Clinic for 40 years.
How did you become a member of the Team?
Rusty has kept my cars running since 1989 and members of our families have been friends for many years. Tina asked me if I would be interested in standing in for their daughter while she was on maternity leave last year. I jumped at the chance to do their bookkeeping and be part of this wonderful team. I am thrilled that they asked me to stay on even after Monica returned to work.
What do you like most about your work?
I look forward to coming to work each day, knowing I will be surrounded by honest-ethical employers and fellow employees plus knowing I am appreciated and most of all that we will laugh and have fun every day.
Where do you see yourself in 5 Yrs.?
Hopefully, fully retired from self-employment, spending time between here and Cayucos but maybe also still working a few hours each week at Warren's Automotive. My secret desire is have a little farmette with a garden and chickens.
What is the most rewarding aspect of your work?
Seeing a project through from start to finish. Interacting with customers who can sometimes be in a crisis mode with their auto and assuring them that they are in good hands and it will all work out. It is also rewarding to be asked for my input on projects and see those ideas put into action and being acknowledged for same. My employers are very generous with their words and actions.
Family? Married/ Children/ Grandchildren/ Nieces /Nephews
Family here in Ridgecrest: Sister Patty; niece Stacey & her husband Carlos Herrera, their children Elijah (18) and Alexia (16); nephew Jeremy & his wife Cristal Wood, their children Brooke (15) and Sierra (10), ex-brother-in-law Paul.
What do you enjoy doing in your spare time?
Visiting my favorite beach town, Cayucos, on the central coast. Spare time here in Ridgecrest, I spend reading (love to read); visiting with friends and family and going out to dinner with them and attending BHS basketball games. Church and craft activities are fun. I love muscle cars and going to car shows.
As a side note: the building we are currently in has sentimental memories for me. It was here, in our current waiting area, (the business was HIldreth Motors in 1969) where I sat and ordered from the factory my favorite car. It was a 1969 Dodge Charger R/T, 440 Magnum, 4 on the floor, which I raced all over town and the Inyokern Drags, won trophies and had lots of fun, fun, fun!!!
Favorite Movie?
Oh, I have so many favorites but I have to say I really like a good comedy that makes me laugh out loud. "National Lampoon's Christmas Vacation" can still make me laugh no matter how many times I have seen it; also "What about Bob" with Bill Murray is a favorite.
Favorite Book?
"Chesapeake" and "Alaska" – both written by James Michener.