Serving the Valley since 1983
Thank You for Browsing our Website. My name is Rusty, I was born in San Diego CA, at age 5 my family moved to Ridgecrest, at the end of 9th grade we moved to Canebrake and I attended Kern Valley High in Lake Isabella. In January of 1977 at age 17 I enlisted in the US Army, I got my training as a mechanic, Recovery Specialist and Transportation Specialist. I had reached the grade of E-5 (Sargent) by the time my tour was over in January of 1981. I returned to Ridgecrest to start my civilian life again because I really liked this little town. I first worked for Matheny Construction and for Ray & Lynn Summers at A&L Tire and finally ended up at Bill Cooks Garage.
In October of 1983 along with a partner, we opened Golden Eagle Auto & Truck Repair. Shortly after we opened this cute little blonde came in needing some help and that is when I fell in love with the woman I now call my wife. In early 1986, the partnership dissolved and we took the business on as a sole proprietor and named it High Sierra Auto & Truck Repair. Later in September 1986 Tina and I were married, for the next 27 years Tina and I side by side operated High Sierra Auto & Truck Repair and raised 3 wonderful children, Eva, Monica and Lil Rusty, that we are very proud of. In 2013, we decided we needed a change or a reinvention if you will. So Tina, I and the team decided to change our name and look.
For the last 30 years, we have consistently strove to be the best Automotive Repair facility we can be. We quickly learned that to do this we had to service you the guest, not just repair or service your vehicle. We learned that we needed to not only hear you but more importantly listen and pay attention to what is important to you, what we call your prime concern! Advising you honestly about your vehicle needs and how to best spend your dollars wisely, Advising you of which parts to use for optimum quality and longevity.
Over the years, we have achieved this by building a relationship with you as an individual and meeting your individual needs. Guiding and helping you through the process is first and foremost. As leaders, we expect nothing less of our team members and our team is dedicated to meeting your individual needs.
Tina and I have dedicated ourselves to providing you a friendly, clean and comfortable facility,
with the most modern equipment and the training & certifications needed to stay up with
changing technology.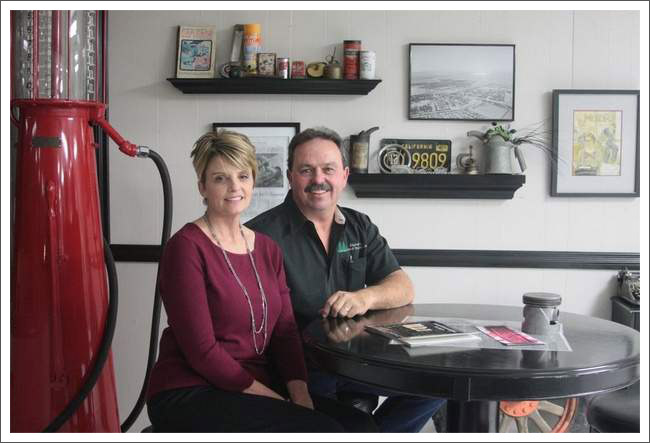 Celebrating 30 Years!
Click here to read more about our 30-year history in the community.